Rock Music Images
Capturing the Passion of Music - Photos, Reviews and News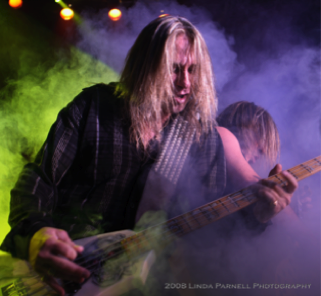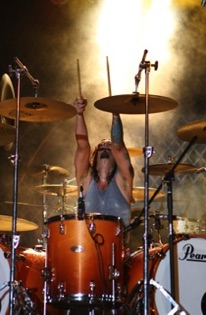 Contents of this site and all original works (unless otherwise noted) are copyright Linda Parnell. All rights reserved. The material on this site may not be reproduced, distributed, transmitted or otherwise used, except with the prior written permission of the owner.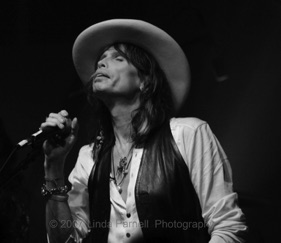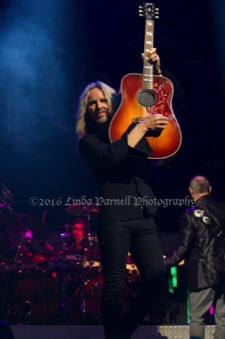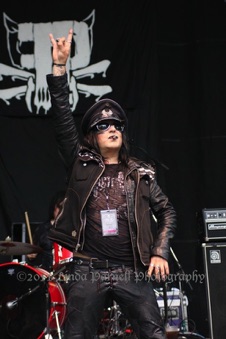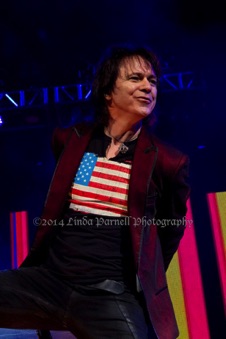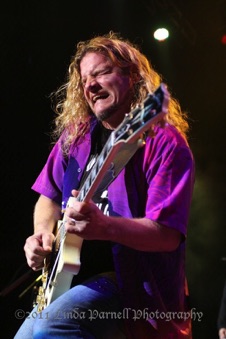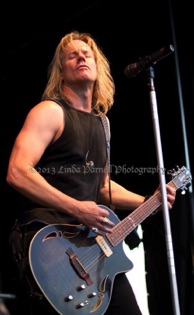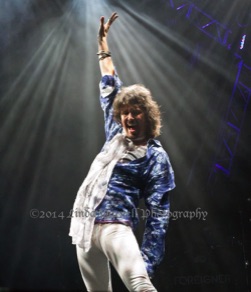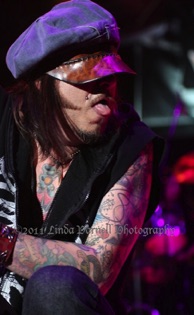 The former Skid Row singer had announced his battle with liver failure just last month.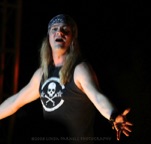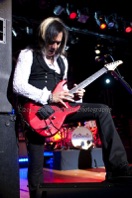 8.7.21 Air Supply Review & Photos
Air Supply has been one of my favorites since I first heard them in the early 80's, so I'm biased here. They are one of those guilty pleasures, because some people will laugh or roll their eyes when you say you like them. But guess what? Some of those same people probably also enjoy listening to these sappy love songs, because they just ring so true.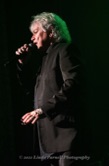 9.10.21 Slaughter & Great White Photos & Review
Having seen and photographed Slaughter so many times over the years, and having gotten to know Mark, Dana and Jeff a little, I'm not sure I can give an unbiased review, but I will say a few words.
10.20.21 Rod Stewart Review & Photos
Rod Stewart has been around forever, but watching him on stage, he seems almost timeless. His current show has the feel of a Vegas show, with all of his background singers/instrumentalists and stage scenes, but the show is by no means stale or boring.
10.22.21 Billy Idol Review & Photos
If you had asked Billy Idol while he was still with Generation X if he could ever see himself doing a "Vegas Residency", I'm guessing he would have told you that you were out of your mind, probably with some colorful language thrown in. But so many artists are doing it now, Vegas is no longer just a place for the old crooners or has-beens with no place else to go. This show was packed and it was rocking'!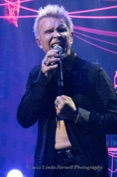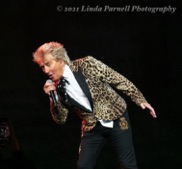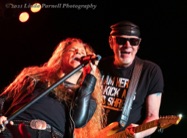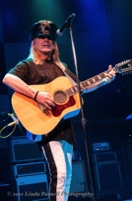 11.9.21 Cheap Trick Review and Photos
Cheap Trick amazes me. There are plenty of bands from this era that still tour regularly and some still put out new music from time to time, but Cheap Trick does both consistently. Whether touring in support of another band or as headliner, their schedule could probably make younger men cry, and new music seems to flow from them like water from the fountain of youth. And speaking of the fountain of youth, all of this music making must be theirs, because they don't seem to age and their always is plenty of energy in their shows.
12.6.21 REO Speedwagon w/ special guest Levon
REO Speedwagon actually gave themselves a tough act to follow, but they were up to the task. A great live band, REO Speedwagon is another one of those groups that just keeps going. They may not put out new music very often, but they hit the road on a regular basis and perform with amazing energy. With a lineup unchanged since 1990, they are one of the most original groups out there. They are a well-oiled machine, but are also a group of guys that love what they do. They are having fun which shows throughout their performance and that is what makes their shows so enjoyable. While I've always liked their music, I was never a super-fan, but I would go see them live any day, because their shows are all that and more.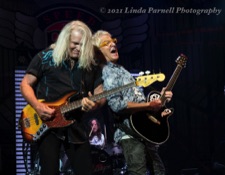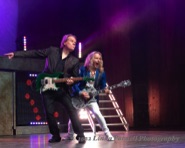 6.1.22 Live and UnZoomed Tour - Loverboy, REO Speedwagon & Styx
Severe storms were forecast to roll out of the midwest heading east throughout the afternoon and evening, making for a potentially bumpy trip from Pittsburgh to Ohio and back. Pulling into the lot at Blossom Music Center in Cuyahoga Falls, OH, Mother Nature did not disappoint...