Rock Music Images
Capturing the Passion of Music - Photos, Reviews and News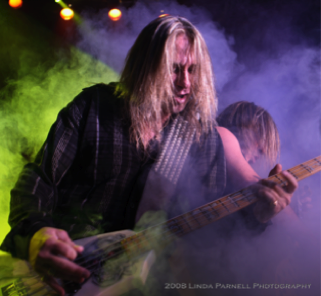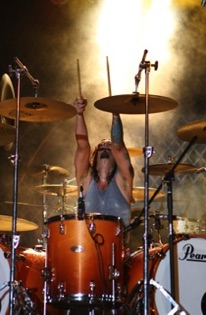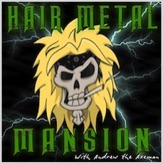 Contents of this site and all original works (unless otherwise noted) are copyright Linda Parnell. All rights reserved. The material on this site may not be reproduced, distributed, transmitted or otherwise used, except with the prior written permission of the owner.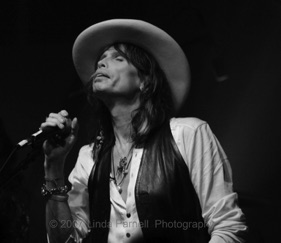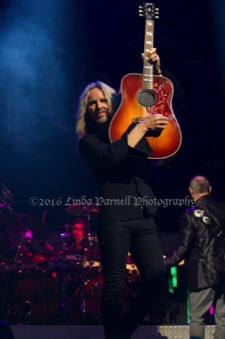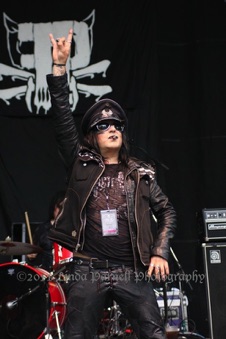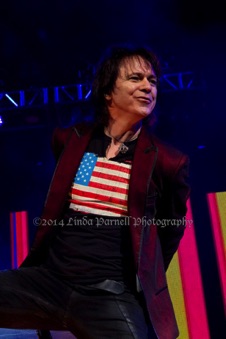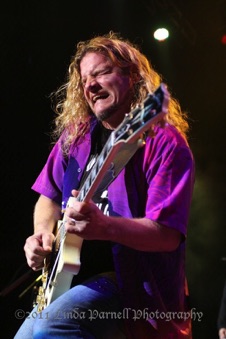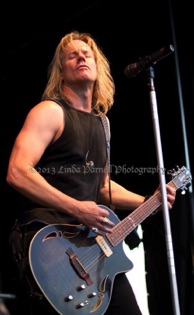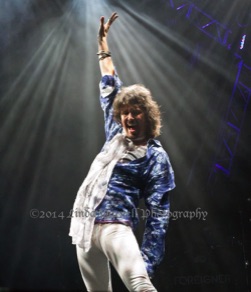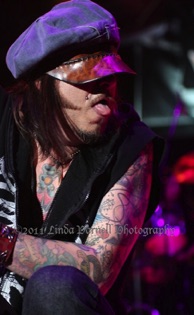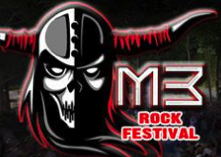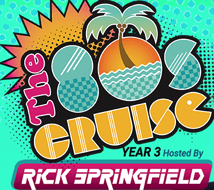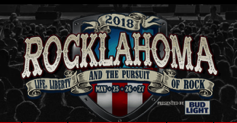 7/17/18 Kenny Wayne Shepherd Band w/ Beth Hart Band
Another trip to one of my favorite little venues to see one of my favorite bands and a new one.
I had never seen Beth Hart before, and had never even heard of her prior to this tour announcement. That was unfortunate for me. This lady puts on a heck of a show! She has this sultry, and at times hypnotic kind of voice that portrays a full range of emotions. Some of her songs were a bit raunchy, and at one point, she was encouraging the audience to parrot back some not-so-polite phrases (which she delighted in when we did it).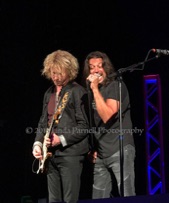 7/30/18 Judas Priest Releases New Video for "No Surrender"
Their latest album, Firepower, is still going strong and Judas Priest has just released a video for yet another single, "No Surrender". The band will be back on the road again later this month, this time with Deep Purple, for dates in the U.S and Canada. See the new video here.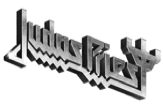 7/30/18-Guess Who to Release New Album
The veteran rockers plan to release their new album, The Future IS What It Used To Be, on Sept. 14 via Cleopatra Records on CD, vinyl and in digital formats. The first single, "Playin' On The Radio", is available now via streaming services with a video on YouTube. The band consists of Garry Peterson (drums, vocals), D# (lead vocals, guitar, piano), Will E. (guitar, harp, vocals), Leonard Shaw (keyboards, flute, sax, vocals) and Rudy Sarzo (bass, vocals). Special appearances on the album include Tommy Shaw (Styx), Brent Fitz (Slash, Gene Simmons), Jim Kale (Guess Who founding member) and Michael Devin (Whitesnake). D# says of the new single:
"The song is a celebration of the radio and what it meant to us all. Whenever a new great song hit the airwaves, the DJ would say a few words then off to the races! You'd tune in just to hear it over and over again. The character in the song could be any one of us as we move ahead in life. Great music has the innate power to transport you back to so many great memories in an instant. Music is healing. I see it AND feel it every single night in our audience." See the new video here. More info at the band's website.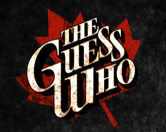 8/4/18- Elderly Men Wander Away From Nursing Home, Found at Heavy Metal Festival
Or were they? Initial reports indicated the pair, who had gone missing from their assisted living facility, were found at the Wacken Open Air Festival. Later reports now say the pair were found in the nearby town of Wacken by concert goers who found them "helpless, disoriented and intoxicated" at a bus station. Either way, it's a good story, and one can believe that they really intended to get to the festival!
8/5/18 Foreigner Announce More Reunion Shows
After a recent show featuring all surviving members of the band, Foreigner has announced four additional reunion shows. Mick Jones indicated he would like to pair up with a newer band for the dates, someone like Queens of the Stone Age or the Killers. More info can be found on their website.
Nov. 9 – Los Angeles, CA @ Microsoft Theater
Nov. 10 – Rancho Mirage, CA @ Agua Caliente Casino
Nov. 30 – Atlantic City, NJ @ Hard Rock
Dec. 1 – Uncasville, CT @ Mohegan Sun Arena

8/13/18 Oz Fox Collapses After Show In Vegas
He was playing with Sin City Sinners Saturday night where he fell just after the show and was taken to hospital. The official statement from band states that he suffered a seizure causing the fall and that an MRI at the hospital showed "an area of concern near his brain which they are now running a biopsy on". Oz has been instructed not to drive or fly for 90 days. The band indicates their "upcoming Australian tour will be performed as a trio (with the blessing of Oz)" and that they plan to play U.S. tour dates as scheduled, anticipating a full recovery by Oz. They ask that Japanese fans wait for an announcement regarding that part of the tour.