1/29/19 Vinnie Vincent Cancels His Comeback Shows
After canceling the shows that had been planned for December, and after some line-up changes, including replacing singer Robert Fleischman with Jim Crean, the two shows scheduled for Feb. in Nashville have now been canceled. While some fans aren't terribly surprised by this development, the promoter seems to be and has indicated that the matter has been turned over to their attorney. Refunds for tickets purchased will be issued.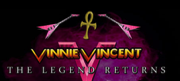 1/29/19 Ozzy Osbourne Postpones U.K and European Tour
Ozzy can't catch a break with this tour. Last fall, he had to postpone dates due to a staph infection in his thumb that required surgery. Now he's dealing with the flu and bronchitis and his doctors have ordered him to stay off the road fearing pneumonia could result. Reports are that the dates will be rescheduled. No More Tours 2 picks up again in March in Australia, followed by dates in North-America in May, then shows in New Zealand and Japan. Keep up with all of the latest at his website here.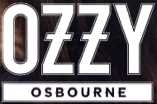 1/30/19 Ace Frehley: "The Gloves Are Off!!"
Gene Simmons spoke rather badly of both Ace Frehley and Peter Criss in a recent Guitar World interview. Speaking to whether either would be asked back for the farewell tour, Simmons indicated that they might be welcomed for a song or two, but that neither could be depended on to play whole shows, implying that drugs or alcohol may still be an issue. Frehley was quick to fire back, calling Simmons a sex addict, among other things, and accusing him of slander and inappropriate behavior toward his wife. Frehley indicated that the gloves were now off before demanding an apology.

2/4/19 Tail Winds Music Festival Announced
The festival is set to be held at the Hudson Valley Regional Airport, Wappingers Falls, NY on June 29 and it will benefit the Miles of Hope Breast Cancer Foundation. Chris Robinson Brotherhood is the headliner, with additional appearances by Black Stone Cherry, Geoff Tate's Operation: Mindcrime, King's X and Sass Jordan. There will also be dining opportunities with food trucks and craft beer vendors. General admission and VIP experience tickets are both available. See the festival website for more info: tailwindsmusicfest.com
2/8/19 A New Revenge to Release Debut Album
Supergroup A New Revenge will be releasing their debut album titled Enemies & Lovers on March 29. Comprised of Tim 'Ripper" Owens on vocals, Keri Kelli on guitars, Rudy Sarzo on bass and James Kottak on drums, the band truly deserves the "supergroup" moniker, thanks to all of their combined experience with top-selling bands. There is a U.S. tour planned in support of the album, with hopes of adding European dates later in the year. The first single, "The Way" is out on video (with Phil Soussan filling on bass for the shoot), and can be seen here. Check out the band's website for more information: anewrevenge.com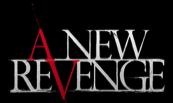 2/23/19-Peter Frampton Announces Farewell Tour
He revealed on "This Morning: Saturday" that he is dealing with an autoimmune disease called Inclusion Body Myositis (IBM). The disease is a progressive muscle disorder that causes inflammation and atrophy of the muscles and weakness. Seeing himself as a perfectionist, Frampton wishes to go out while he is still at the top of his game, before the disease starts to steal any of his skill. Jason Bonham's Led Zeppelin Evening will be the tour's special guest, with additional surprise guests along the way. Frampton has been working on new music, enough to fill what he says are three projects, with a planned double album that he hopes to put out prior the the tour starting in June. The tour is set to end in San Francisco on Oct. 12.
Frampton is being treated at Johns Hopkins. He has set up The Peter Frampton Myositis Research Fund and $1 of every ticket will go to the fund. Only about 24,000 Americans have been diagnosed with the disease, but since the early symptoms can seem so much like the aging process, people may be going undiagnosed.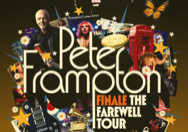 3/7/19 Train Sail Across The Sun
Train is headed back for another Sail Across The Sun cruise, their 6th, Feb 14-18, 2020. The cruise will sail on the Norwegian Pearl from Miami to Nassau and Great Stirrup Cay in the Bahamas. Also announced for the cruise are Matt Nathanson, Ezra Ray Hart, KevinGriffin of Better Than Ezra, Mark McGrath of Sugar Ray, Emerson Hart of Tonic, The Dan Band, The Rembrandts, Yacht Rock Revue, Temecula Road, and comedian George Lopez. More details can be found on the band's website: savemesanfrancisco.com

3/8/19 Bourbon and Beyond Sept. 20-22, 2019
The KY Expo Center in Louisville, KY will host the Bourbon and Beyond Festival. The festival brings together many distillers for a celebration of everything bourbon. Workshops, taskings and demos will be held along with numerous chefs and restaurants providing food options. Musical artists will include The Foo Fighters, The Flaming Lips, Joan Jett & The Blackhearts, Blackberry Smoke, Robert Plant, Hall & Oates, Zac Brown Band, and ZZ Top among many others. Check out their website for more info here.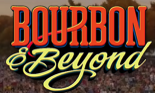 3/29/19 Kenny Wayne Shepherd Band Announces New Album
The Traveler, described as "an album of experience and profound resonance," will be released on May 31, 2019 and features eight new songs and two covers. The first track, "Woman Like You," can now be heard on your favorite streaming service. Signed CD and Vinyl versions are available for pre-order on the KWS website.

4/519 Rolling Stones 2019 Tour is Postponed
On March 30, the band announced the 2019 tour would be postponed while the Mick Jagger underwent treatment for a medical condition. Earlier this week, it was announced that the singer had undergone a procedure to replace a valve in his heart. The procedure was the minimally invasive type, Jagger is reported to be doing well and is expected to make a full recovery. The tour will be put back on the schedule once Jagger is cleared medically. Keep an eye on the band's website for updates here.

4/5/19 Ozzy Postpones Remainder of 2019 Tour
While recovering from pneumonia at home, the singer fell, aggravating old injuries that then require surgery. Osbourne previously postponed dates for a severe case of the flu and a serious hand infection that required surgery. In a statement, Osbourne said, "Words cannot express how frustrated, angry and depressed I am not to be able to tour right now. ... I will finish my tour... I will be back!" Many of the dates have already been rescheduled, so check Ozzy's website for more info.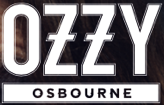 4/13/19 UFO Guitarist & Keyboardist Paul Ramond Passes Away
Just a few days after the band concluded it's tour, the 73 year old suffered a heart attack and could not be revived. The band has dates later this year in the U.S., but it is not yet known how this will affect those shows.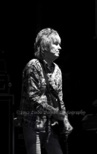 4/24/19 Exit 111 Festival Announced
Being held in Manchester, TN from Oct. 11-13, the festival features such varied artists as Def Leppard, Slayer (in what is noted as their last show ever), ZZ Top, Megadeth, Cheap Trick and Lynyrd Skynyrd. A host of other acts will also be there in what will prove to be a wild weekend of music. In addition, there will be a motorcross, car show, sports bar and paranormal cirque (a combination theater, circus, cabaret). Full information can be found at the festival website.